holdmycoffee
Coffee to Go!
A caffeine rush like you wouldn't believe. Make that flight and never spill your coffee again!
Buy it while it's hot!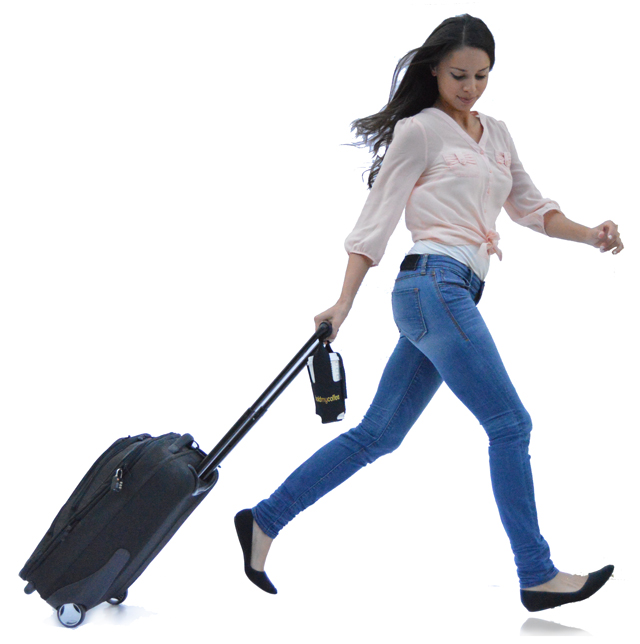 Large, medium, or small? holdmycoffee holds'em all!
holdmycoffee is designed to fit almost any size of cup can or bottle.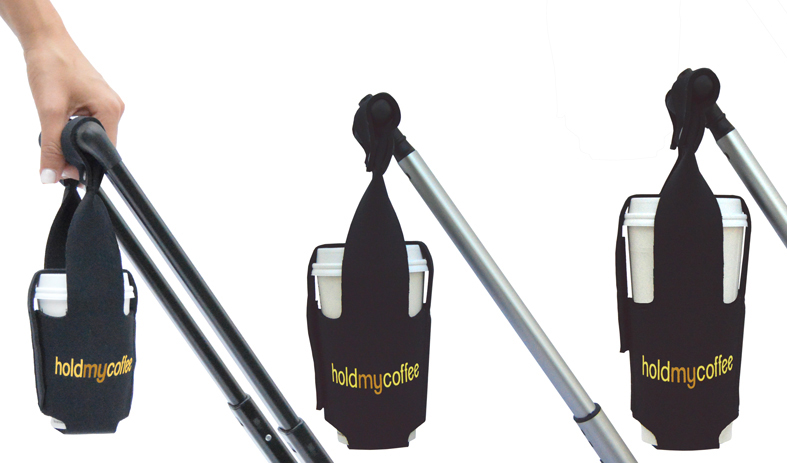 Convenience at your fingertips.
holdmycoffee will attach to most single and double pillar luggage, baby strollers, shopping carts, walkers, and more!

It's as easy as Strap, Snap, and Go!
Attaching your holdmycoffee couldn't be simpler. Just insert your beverage into the sleeve, strap it in tight, snap it to whatever handle you like, and you're good to go.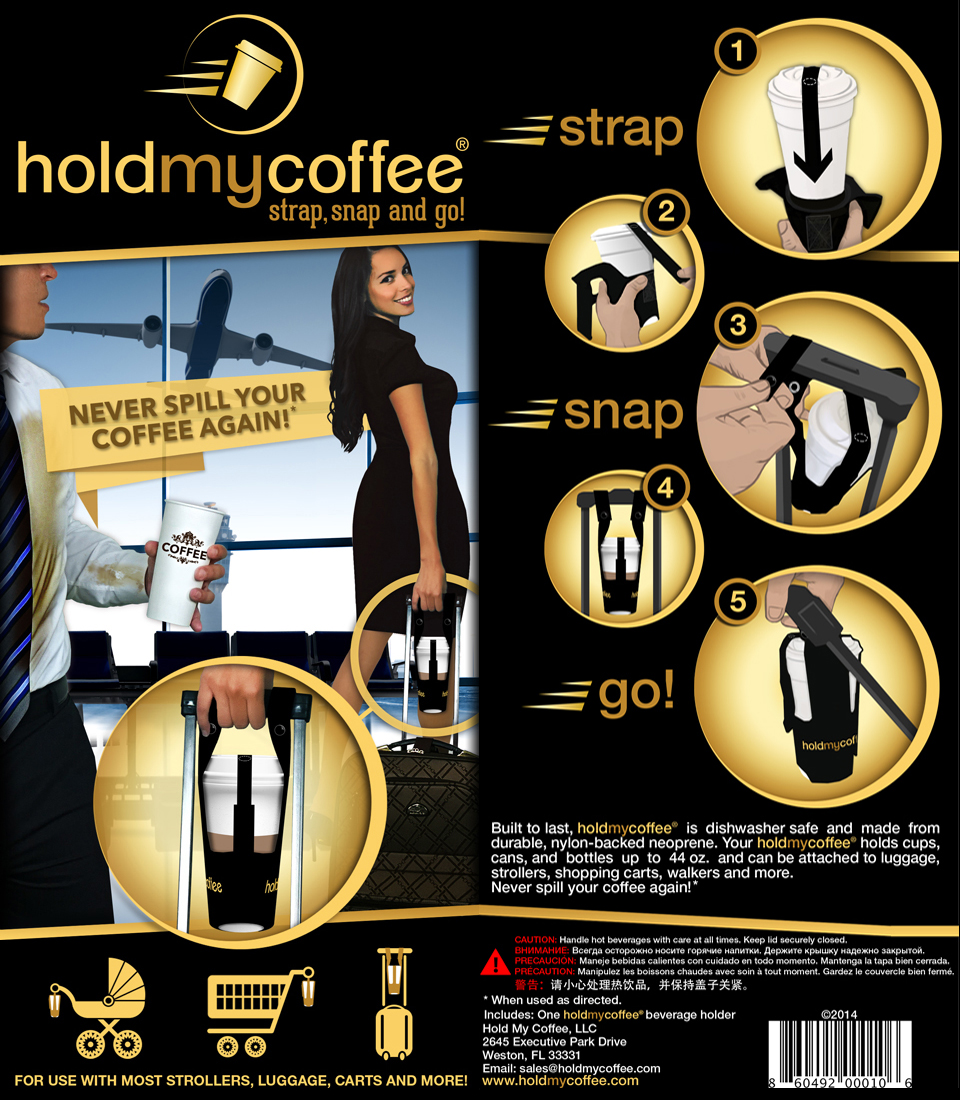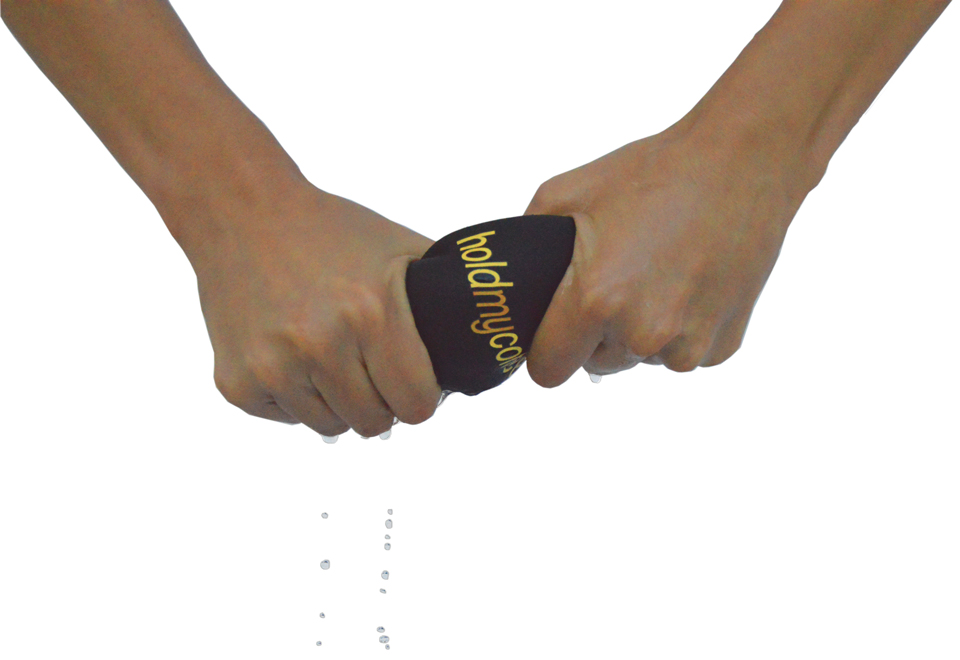 Durable
Constructed from 3mm double nylon backed neoprene, holdmycoffee is built to last. Completely dishwasher safe and easy to clean.
Compact
Fold, flatten, crush, cram, slip, slide or jam holdmycoffee. Designed to always bounce right back and easily travel with you wherever you go.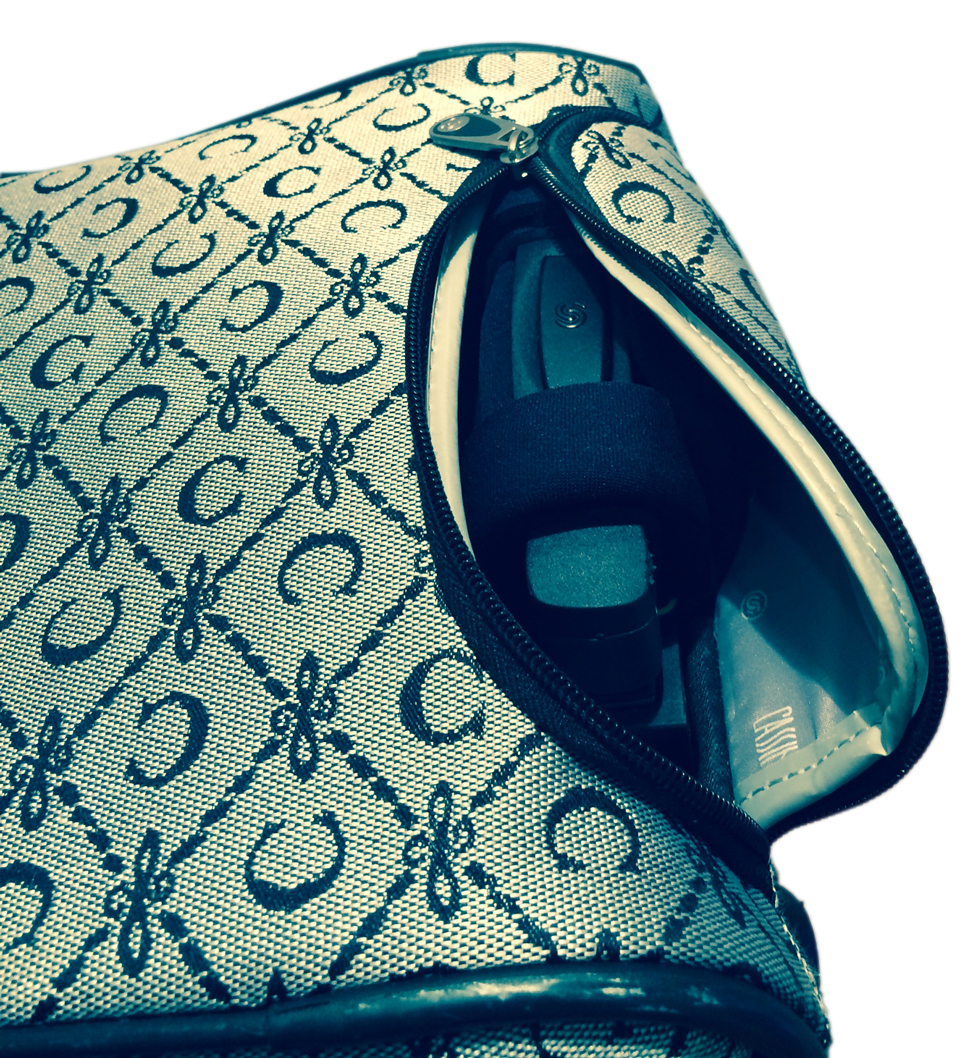 Ready when you are
When at the airport you can roll it up and store it on the handle or stash it inside your luggage. Its always there when you need it.
Features

Durable
Constructed from 3mm double nylon backed neoprene.

Secure
Extra strength Velcro and cross stitching on every seam.

Versatile
Fits all standard size cups, cans, and bottles.

Compatible
Attaches to most carts, strollers, luggage, walkers and more.

The perfect gift!
Order by December 10th, 2016 to guarantee delivery before Christmas!
Order Now